Sweet & Pungent Shrimp
Regular price
Sale price
$14.95
Unit price
per
Sale
Sold out
Very lightly battered shrimp, with balanced flavors, sautéed with scallions, and homemade sweet and pungent sauce, served with steamed Jasmine rice, and garlic broccoli.
Warning:
Sweet and pungent shrimp is sometimes called "Chinese popcorn" because you can't eat just one, and once you start eating you can't stop!
Balanced / Pescatarian /  Dairy free  / Gluten free
Ingredients: Tiger shrimp, jasmine rice, egg whites, house spices (salt, pepper etc..), broccoli, green onions homemade pungent sauce, sugar, vinegar, sherry, corn starch, fresh garlic, lemon zest, crushed peppers.
Nutrition Facts: Calories 418, Protein 36g, Carbohydrates 52g, Fat 5g, Cholesterol 242mg, Sodium 373 mg, Fiber 8g, Sugar 8g This data is provided by Nutritionix and is an estimate only.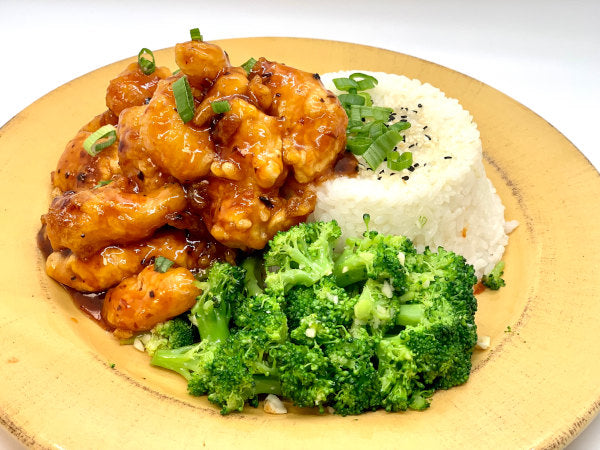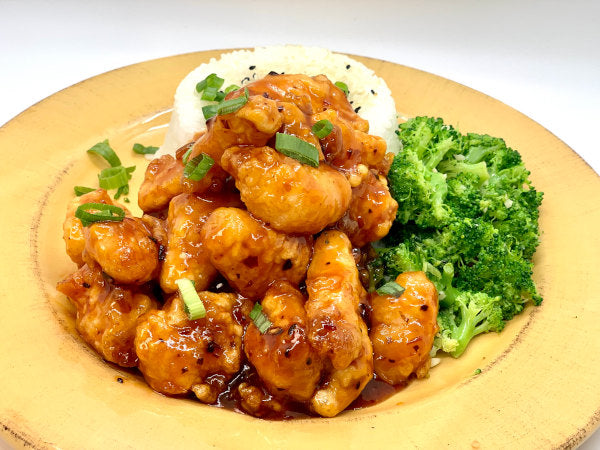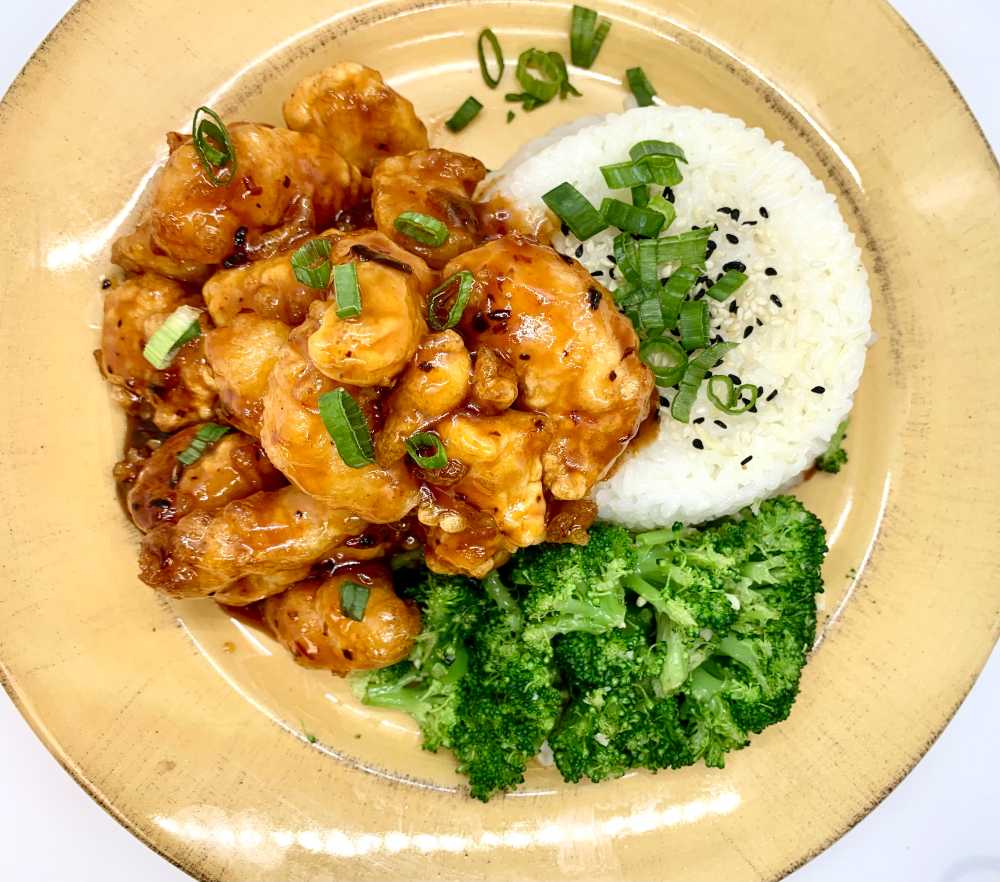 This dish is simply divine! The combination of sweet and pungent flavors is perfectly balanced, and the juicy shrimp add an extra layer of deliciousness. I was so impressed that I even took leftovers to work the next day! A true five star dish that I would recommend to anyone.
I was skeptical at first, but I'm glad I took the chance! This dish exceeded my expectations in every way. The shrimp are juicy and flavorful, and the sweet and pungent sauce is the perfect compliment. I'll be ordering this again and again!