YOU ORDER
Select which meals you'd like and order online. Our menu changes weekly so you'll always enjoy trying something new.


WE PREP & DELIVER
Our chefs prepare your healthy meals fresh — they're never frozen. We deliver them straight to your doorstep.


YOU ENJOY
Your fully prepared meals are already cooked, assembled, and ready to eat. All you have to do is heat them up and enjoy!
EXPLORE OUR GOAL-DRIVEN MENU
Our dishes are tailored to meet individual dietary needs. Order á la carte or opt for a meal plan. We offer Chef's Choice, pre-chosen meal plans or Your Choice, fully customizable meal plans.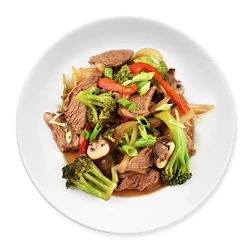 KETO
Delicious meals high in protein & healthy-fats, always sugar-free & low-carb.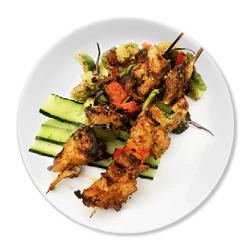 PALEO
Our Paleo dishes include lean meats, fish, vegetables, nuts & seeds.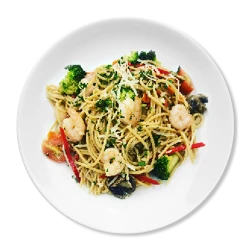 BALANCED
Made for the person who is looking to maintain. Protein, smart-carbs & mixed veggies.
EVERY MEAL IS CHEF-PREPARED








WE GET RESULTS

Simply AMAZING! I've been searching for a meal prep service for a while now and wasn't satisfied with other companies and I'm trying to get back on the healthy train with all the junk I've been eating. Meal Prep Kingz has amazingly delicious and fresh food at a decent price and has helped save me so much time meal prepping.
NIKKI T.

The breakfast is insane, I love being able to wake up in the morning knowing my meals are made for the day!
KYLE W.

Ever since I started eating MPK meals, I feel much more energized throughout my day
BEN L.

My life only got easier thanks to having my MPK meals.
LEO A.

I love staying on track even when I don't have time to cook
VERONICA C.
JOIN #TEAMMPK
Sign up for our newsletter. You'll receive promos, special offers, & hear about new additions to our rotating menu.
Meal Prep Services - Prep To Your Door/ Meal Prep Kingz
Meal Prep Kingz is a Healthy Meal Prep Service in Los Angeles. We believe in maintaining a healthy lifestyle & BMI through wholesome eating routines. Well, it's not so much of a pattern, as our prepared meal delivery service is all out to give you the best of both worlds: the mind-blowing taste of regular dishes and the nutritional value of a balanced food combo. At the moment, we are on a mission to inspire and teach healthy eating habits amongst residents of Orange County, the Inland Empire and the ever bubbling Los Angeles.
Lifestyle For One, Lifestyle For All
While we remain resolute against unhealthy lifestyles, we are not ignorant of how unattractive healthy eating habits might be. Even for the best of us, we'd rather sit with a bowl of junk all day than eat a piece of greens or veggies. We've once been at this phase, and we understand how it might come off as difficult. Thus, the MPK prep to your door brand is committed to holding your hands every step. We promise not to let go until we're confident that you can do this independently. And maybe even help others to become the healthiest versions of themselves. Be rest assured that every day you choose to eat healthily, we do too. There are also many others choosing a proper diet through our healthy meal delivery plans. You should find comfort knowing you're not alone.
Prep To Your Door: Our Mode Of Operation
At MPK, our dishes are sourced from all-natural ingredients, plants based, protein-packed, gluten-free, filled with low-carbs & keto options and are always fresh. You can access our tasty yet healthy meal prep services in a few easy steps:
Get Acquainted With Our Menus And Lifestyle Plans
Our meal delivery services are strictly order-based. What this means is that we don't make food choices for you. You pick a suitable meal on our menu, and our team of chefs swings into action. We always give you room to choose, even with the Chef's Choice Meal Plans that our brilliant chefs strictly regulate. Either way, you need to get acquainted with our ever-dynamic meal plans to place an order. And our meal plans are of two types.

A La Carte Menu

This Meal Prep Menu option is a mix and blend of healthy plated choices. It has something for everybody. So whether you're looking to regulate your sugar intake, balance weight gain and weight loss, or need a drink to clear body toxins, we got you.

Chef Choice Healthy Prep Plans

Unlike the A la Carte menu, these healthy prep plans feature a couple of dishes. The number of meals to be delivered to you and the program they'll be based on solely depend on your choice. Once you've selected a chosen plan, our team of experts will build dishes around the ingredients contained in the plan.

Fill Up Your Cart

Ensure you fill up your cart with enough healthy lifestyle options to last you for a week. Note that orders for each week come to an end at midnight on Wednesday, while delivery is made only Sundays.

Payment & Shipping Details

Proceed to provide your relevant shipping details and then to payment. Please be assured that all products on our menu options are made available to you at the best price possible. You even get to purchase some of our properly crafted A la Carte meals at $12. That's a deal only Meal Prep Kingz offers.

A Healthy Menu At Your Doorstep

Once your order is in, our team sets out to fulfill your healthy living dreams with deliciously prepared meals. Our prepared meal delivery service ensures that your order gets to you raw and on time. All that is left, is to Heat and Enjoy.

Our Eco-friendly Packaging

In a commitment to preserving the strength of the ecosystem, we pride ourselves on making deliveries in eco-friendly packages. These packages are not to be disposed of after use. Instead, we encourage you to leave the bags and ice packs at your doorstep to be collected by our delivery service for recycling.