Pumpkin Seed Mushroom Tofu Marsala
Regular price
Sale price
$14.95
Unit price
per
Sale
Sold out
This vegan tofu marsala is a delicious take on a classic Italian-American recipe. With a creamy mushroom simmered in marsala wine sauce and crispy golden brown tofu cutlets, with asparagus on the side.
Balanced / Pescatarian / Vegetarian / Vegan / Keto / Dairy-Free / Gluten Free
Ingredients: Organic tofu, pumpkin seeds, asparagus, Shimeji mushrooms, marsala demi-glace
Nutrition Facts: Calories 305, Protein 23g, Carbohydrates 24g, Net carbs 12.40g, Fat 13g, Cholesterol 3mg, Sodium 139mg, Fiber 11.6g, Sugar 1.3g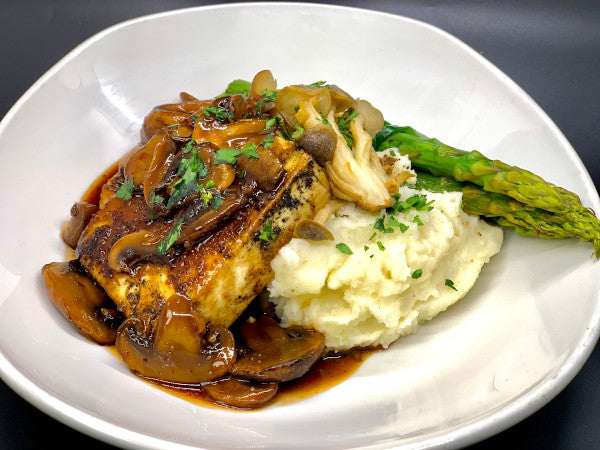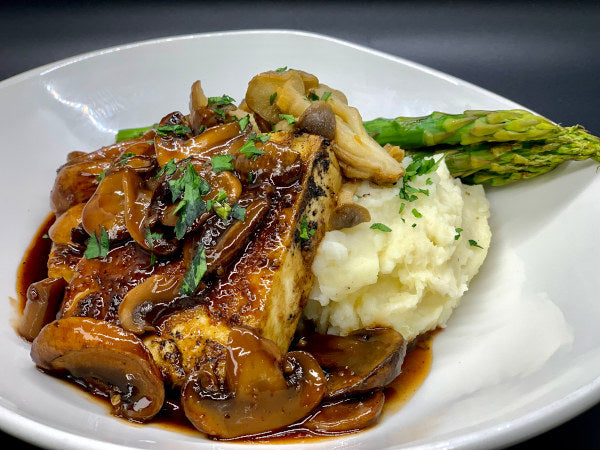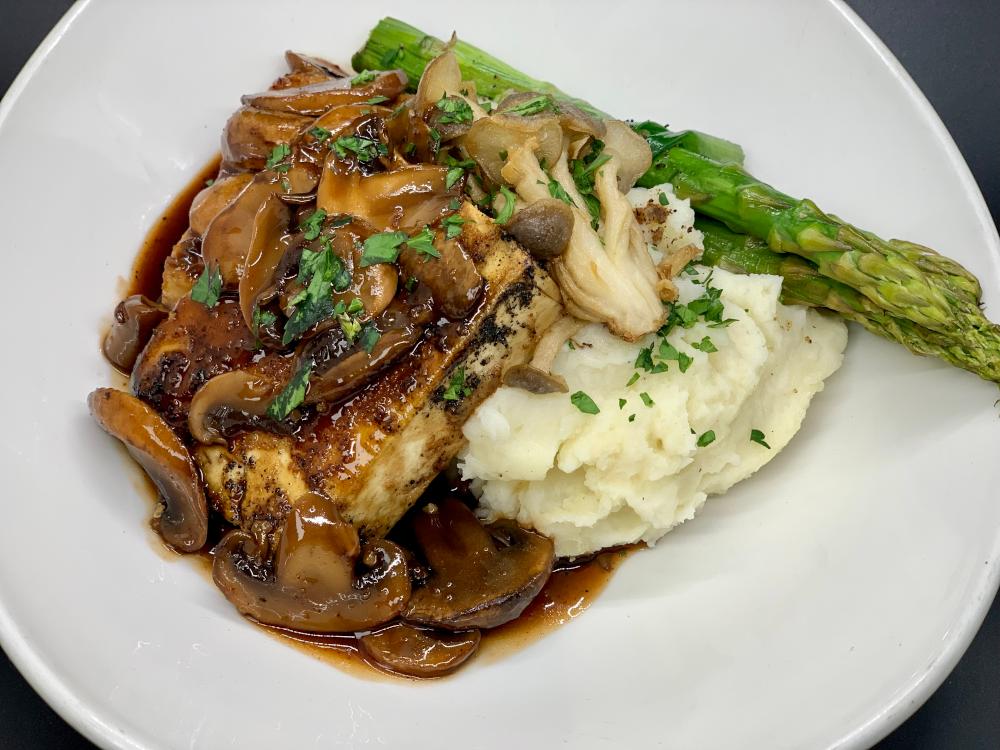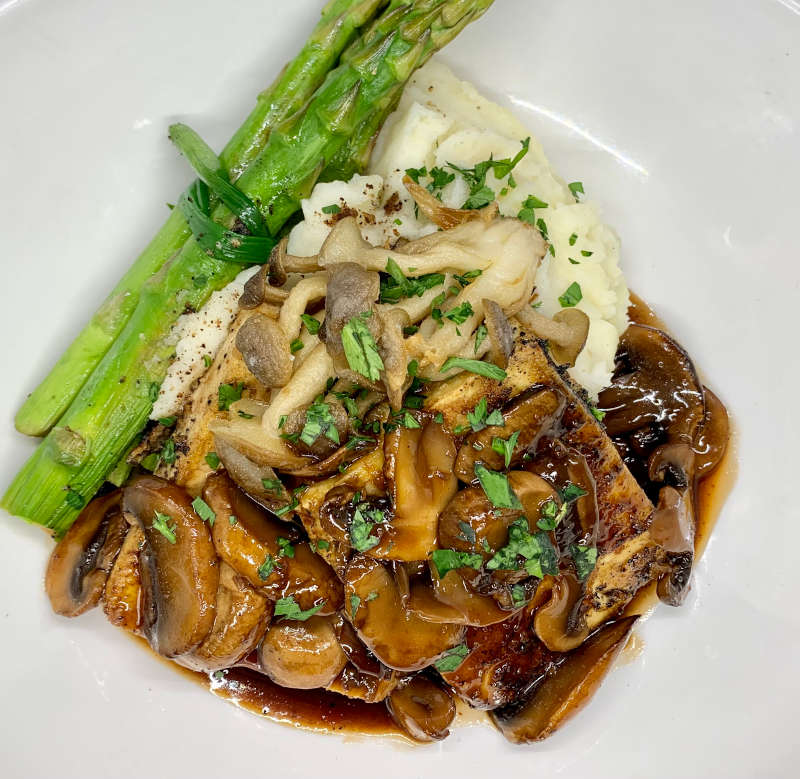 This dish is a true work of culinary art. The Pumpkin Seed Mushroom Tofu Marsala is a perfect blend of flavors and textures. The tofu is expertly seasoned and cooked, and the pumpkin seeds add a delightful crunch. The mushroom marsala sauce is rich and full of flavor, making this dish a standout. I would highly recommend this dish to anyone looking for a gourmet vegan meal.
I was pleasantly surprised by the Pumpkin Seed Mushroom Tofu Marsala! The tofu was crispy and flavorful, while the mushrooms added a depth of flavor. The marsala sauce was rich and buttery, and the pumpkin seeds added a delightful crunch. Overall, this dish was a real standout and I would highly recommend it to anyone looking for a delicious and satisfying vegetarian meal