Sesame Crusted Seared Ahi Tuna Salad Bowl
Regular price
Sale price
$16.95
Unit price
per
Sale
Sold out
This Sesame Crusted Seared Tuna Salad is light, fresh, and colorful with hints of sweet and savory flavors from an Asian-style dressing
Balanced / Keto / Paleo / Pescatarian / Dairy-Free / Gluten Free
Ingredients: Organic Asian greens, bean sprouts, cherry tomatoes, seaweed and miso vinagrette
Nutrition Facts: Calories 337, Protein 39g, Carbs 11g, Net Carbs 9g, Fat 14g, Cholesterol 56mg, Sodium 311 mg, Fiber 2g, Sugar 1g. This data is provided by Nutritionix and is an estimate only.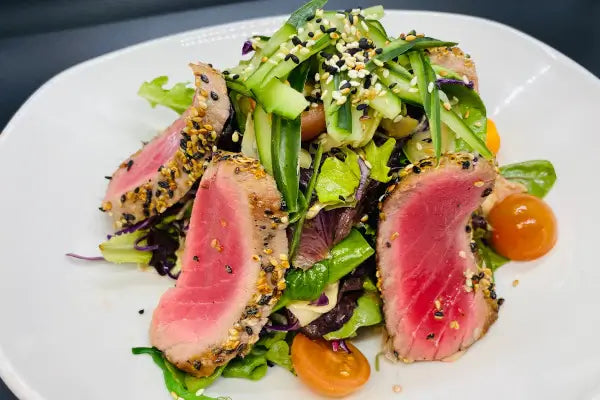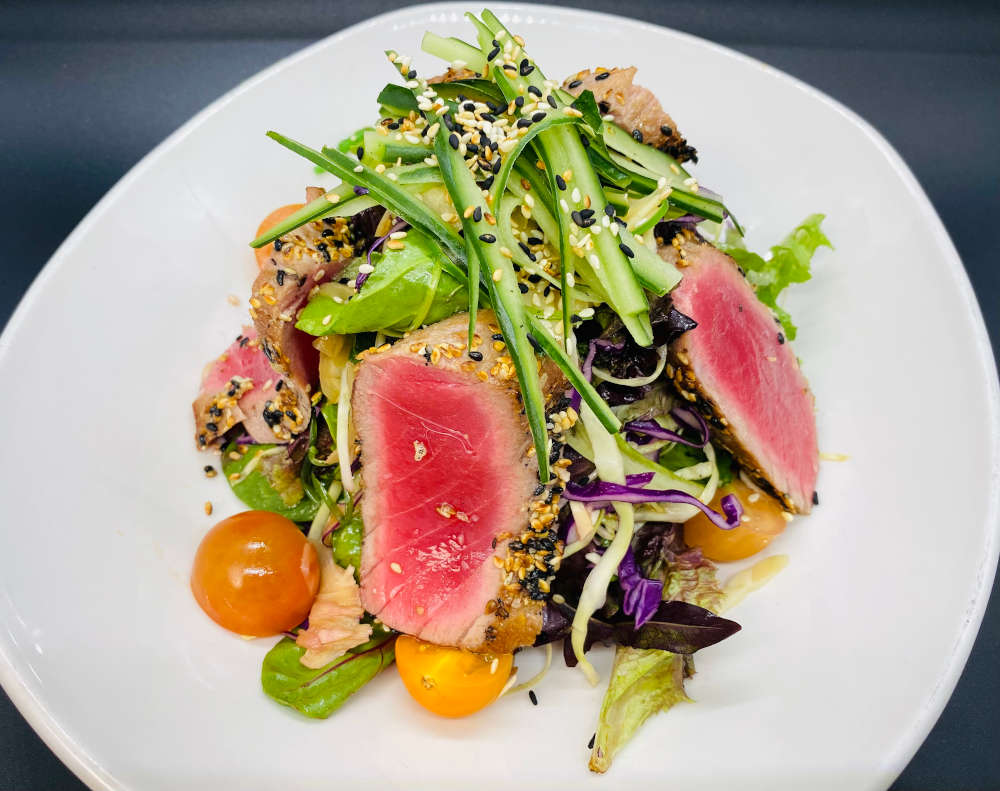 Wow
The portion of Ahi was filling just on its own.
I am a huge fan of Sesame Crusted Seared Ahi Tuna Salad Bowl and it did not disappoint! The flavors are perfectly balanced with the sesame crust adding a crunchy texture. The ahi tuna was seared to perfection and the salad was fresh and crisp. I would highly recommend this dish to anyone looking for a delicious and healthy meal.
I am so happy I tried the Sesame Crusted Seared Ahi Tuna Salad Bowl! The tuna was cooked to perfection and the sesame crust was amazing. The salad was so fresh and the dressing was just right. I love that this dish is healthy and packed with nutrients. I will definitely be back for more!
Delicious & tasty !
The freshness and taste were superb! Filled me up & jus the right amount of dressing 👌🏼