Grilled Carne Asada
Regular price
Sale price
$16.95
Unit price
per
Sale
Sold out
The Best Carne Asada you've had!  Grilled to perfection, buttery, rich and juicy, with a nice charred smokey flavor, it's tender and delicious.
Balanced / Dairy Free / Gluten Free
Ingredients: Grass fed skirt steak, roasted Poblano peppers, charred red tomatillo salsa, and Southwestern quinoa salad
Nutrition Facts: Calories 496, Protein 41 g, Carbohydrates 23 g, Fat 27 g, Cholesterol 84 mg, Sodium 485 mg, Fiber 6 g, Sugar 3.5 g This data is provided by Nutritionix and is an estimate only.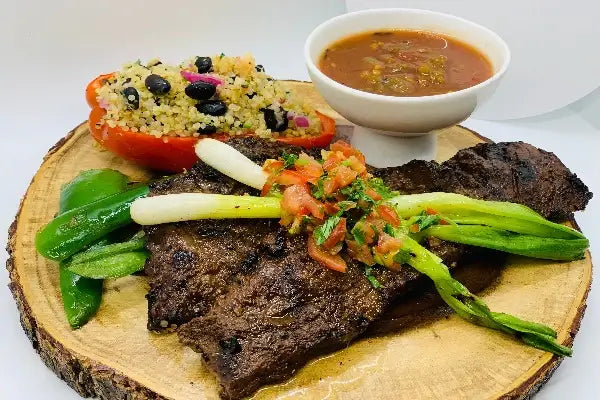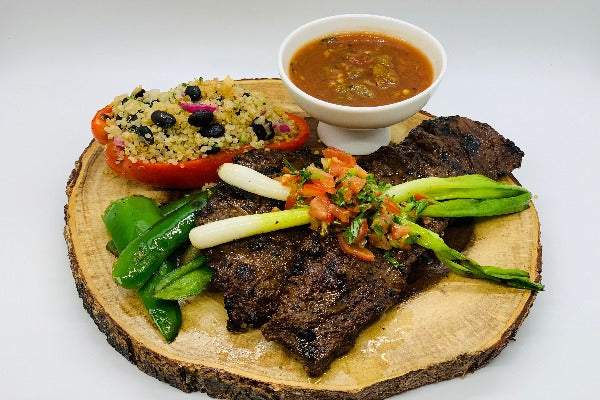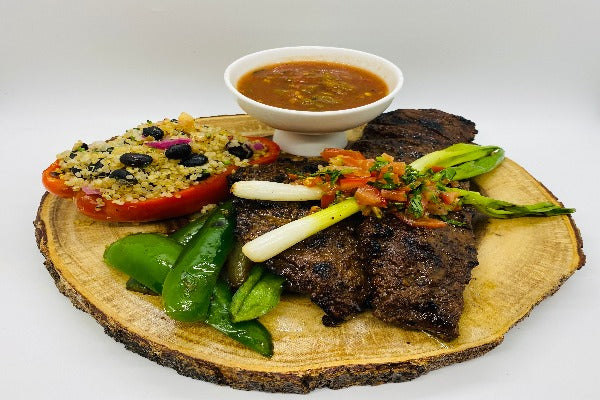 Great flavors! Love the steak and quinoa. Will order again.
Hella B💣MB!!!
Probably the BEST Carne Asada I've ever had from a meal prep service. Prepared just right, and not dry or too oily. I'm just sad I forgot to place my order on Wednesday 😭 All good, cuz I'm about to make up for that lost week of meals! Highly recommend at least trying them out!
Shout-out to my Boy Jackie! Use his code for 15% Off: "JACKIE15"
Yum
So good. I get it as often as I can. I usually split it in half for myself and pair it with some more veggies.
Carne asada
Yummy carne asada, cooked perfectly, mixed with delicious sauces. Enough for lunch and dinner
This dish is a real delight! The Grilled Carne Asada is packed full of flavor and texture. The meat is tender and juicy, and the spices used in the marinade give it a bold and delicious flavor. I was thoroughly impressed with this dish and would highly recommend it to anyone looking for a delicious and unique meal.